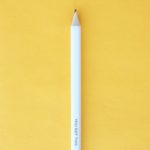 Brenna is thinking through being overwhelmed and way behind, and she's joined by someone else working in instructional support at TRU (in a very different role!) to talk international education, faculty/student support, and learning modalities.
Show Notes

Learn more about Transnational Education Programs at TRU, including the ones Lisa talked about at Shanghai Institute of Technology and Tianjin University of Technology.
You can also learn more about COIL: Collaborative Online Intercultural Learning. This is a wonderful initiative to improve the accessibility of intercultural learning opportunities for all students.
Lots of shoutouts to the TRU World student support teams in today's episode!
Transcripts
Available for download as a .docx file here.
Available for download as a .pdf file here.