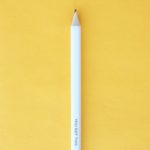 Today, Brenna is thinking about community, academic freedom, and the importance of letting the experts speak, and she's joined by the newest member of the team for a getting-to-know-you chat.
Show Notes

Brenna referenced the Ian Linkletter interview on Terry Greene's Gettin' Air — it's worth your time! There are lots of news stories about Ian's case, but the recent one from the Guardian is a good place to start.
Two years ago, Brenna organized a fundraiser for Ian that has been archived as a really great teach-in with a lot of smart voices. Check out the Teach-In #AgainstSurveillance.
If you want more information about surveillance tools and harm, this essay by Shea Swauger is what first radicalized Brenna.
Some great eateries came up in today's episode: Reservoir Coffee, Common Grounds, and Scratch Café.
Brenna referenced the essay "A Pedagogy of Kindness" by Cate Denial — soon to be a book!
Transcripts
Available for download as a .docx file here.
Available for download as a .pdf file here.