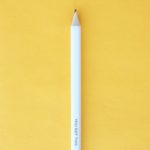 This week, Brenna sounds like hell — apologies for the audio journey into mucus — but she's joined by the bossman to chat about what it means to be a learning technologist, and weirdly, about hope.
Show Notes

On the show today, Brian mentions two excellent articles:
From the Globe and Mail: "Technology used by educators in abrupt switch to online school shared kids' personal information, investigation shows."
From the Washington Post: "Remote learning apps shared children's data at a 'dizzying scale'."
Brenna and Brian talk about ETUG, which is a great organization to hook up with if you like thinking about technology and teaching.
Transcripts
Available for download as a .docx file here.
Available for download as a .pdf file here.