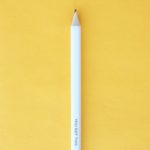 Brenna is really, really into Wordle, okay? So she's making it a work thing. And then she's joined by someone who is an expert at talking about work things with our students.
Show Notes
More horrifying news from Canada's colonial legacy this week. Our hearts are with our colleagues in Williams Lake. Brenna encourages listeners to read the presentations about the investigation by the T'exelcemc and donate to the Indian Residential School Survivor Society.
You can read the DRISC letter to the President about anti-Indigenous racism by clicking here.
Brenna is obsessed with Wordle and she thinks you should be, too.
Noah works over in Career and Experiential Learning. Check out their services and see if they fit with your class! Brenna thinks the "Don't Cancel That Class" feature is especially cool.
The Learning Styles myth is definitely a myth, even if lots of people still believe in it.
Brenna and Noah shared big love for Academic Advising this week. Help any students you know get connected with an advisor today!
Transcripts
Available for download as a .docx file here.
Available for download as a .pdf file here.